TWIST is your one-stop shop for all your screw pile and installation accessories. Let our experience guide you to your optimal setup.
TWIST ADD-ONS & ACCESSORIES
Authorized Dealer for Today's Top Installation Products
Twist prides itself on reliability and innovation, which is why we have aligned with only the best suppliers of installation equipment to pair with our TWIST Screw Piles. As an authorized dealer for Dinamic Oil, DIGGA, AllTorque, and Concept Measurement Inc products, TWIST offers you everything from tough, dependable drive heads to precision torque monitoring systems. Visit our interactive guide below and learn how a typical installation rig is set up!
The right equipment for the job is crucial. Our team can take any machine, from a small walk-behind to a large excavator, and ensure that you have the most efficient setup for your rig.
Just let us know the type of market you're in (residential work, or larger commercial/industrial projects) and our team will guide you through the decision process to keep your investment on budget.
If your machine needs any modifications – no problem! TWSIT has in-house fabrication that can customize anything from a removable jib extension to a cradle housing for safe storage of your gear.
Are you in the construction industry with equipment ready to use? Our accessories are easily added to your arsenal.
Are you worried about your machine's size and/or limitations? TWIST can help! We custom fabricate an array of solutions to get your rig up and running.
At TWIST, we employ a standard that guarantees quality craftsmanship and a thorough inspection process for all of our screw piles and accessories alike.
Not only do we engineer, develop, and manufacture Twist Screw Piles and accessories, we also provide you with on-going support to make sure you're getting the most out of your equipment.
TWIST ACCESSORIES FOR ANY SETUP
After much industry comparison, TWIST was determined to find only the best equipment for today's professional installers. Not only are we an authorized dealer for DIGGA and AllTorque products, we also have decades of combined industry experience developing and manufacturing custom options to help you tackle your most difficult challenges. Let us help you up your game!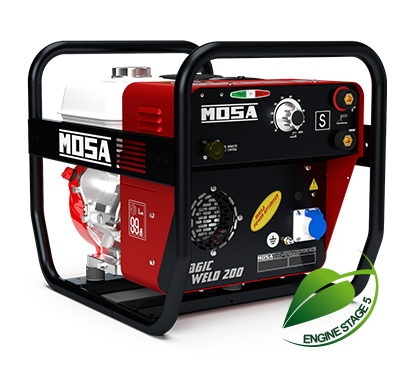 Now that your piles are in the ground, how will attach your pile caps to finish the job? Not a problem. TWIST is an authorized dealer of the MOSA portable Magic Weld series. Light weight and easy to use for all your site welding needs.
Take your business to the next level
BECOME A TWIST CERTIFIED INSTALLER
The installer market is thriving and TWIST Screw Piles is the trusted name for all your foundation construction products. Do you have your own machinery? Let our team guide you through the setup and certification process to get you started on a new path towards success.