Innovation cannot be achieved without the preservation of our people and the procedures they work with.
As part of our unwavering commitment to safety, Twist Developments is pleased to announce the successful completion of our SECOR certification!
The Alberta Construction Safety Association's SECOR program is an effective approach employers can take to improve their organization's health and safety performance, create a workplace culture of proactive health and safety, and reduce the risk and costs associated with workplace incidents.
Twist HSE personnel have worked diligently to develop a tailored health and safety management system (HSMS) to assess all identifiable workplace risks, and to systematically control hazards to protect our employees. This ongoing process will allow us to further our goal of building a workplace culture of proactive, safety-minded workers. We view our strict compliance with the Government of Alberta's (GOA) occupational health and safety (OHS) regulations as an opportunity to safely grow our business, while promoting continuous improvement.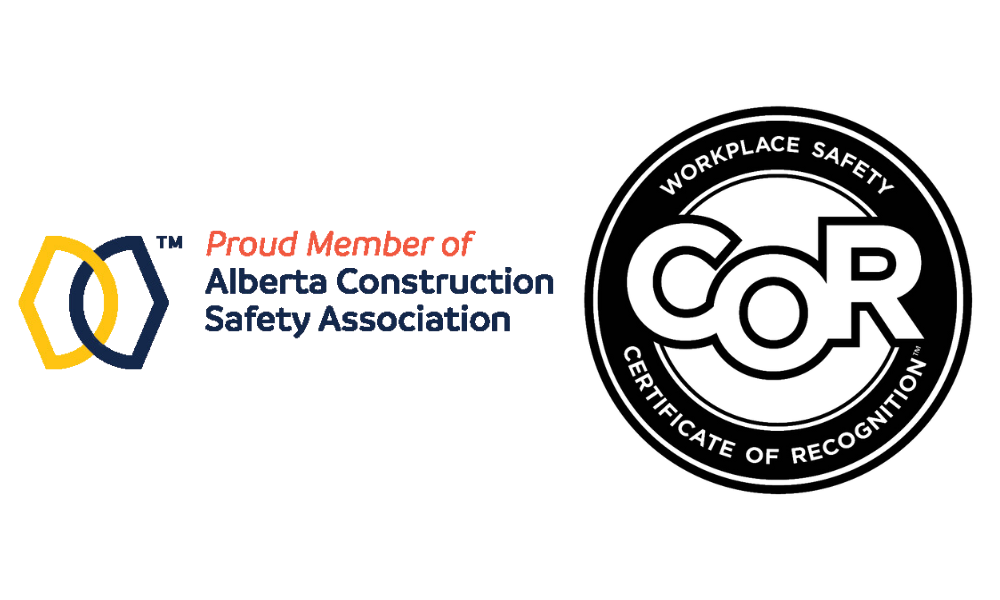 Alberta Construction Safety Association & Certificate of Recognition
Commitment: The measure of success
Safety: A TWIST core value
At Twist we pride ourselves on not only innovating our products but our Healthy & Safety practices as well. Our commitment to ensuring the welfare of every employee, practice and measure is just as important as our products.
DAILY MEASURES
All persons involved in conducting Twist Inc's daily affairs will integrate health and safety into their work according to all pertinent Acts, Codes, Guidelines, Regulations and all Twist Inc. policies and procedures.
SAFE EXPECTATIONS
As far as it is reasonably practicable, all staff and contractors are responsible and accountable for working in a manner which will not put themselves, their coworkers, clients, or the general public at risk.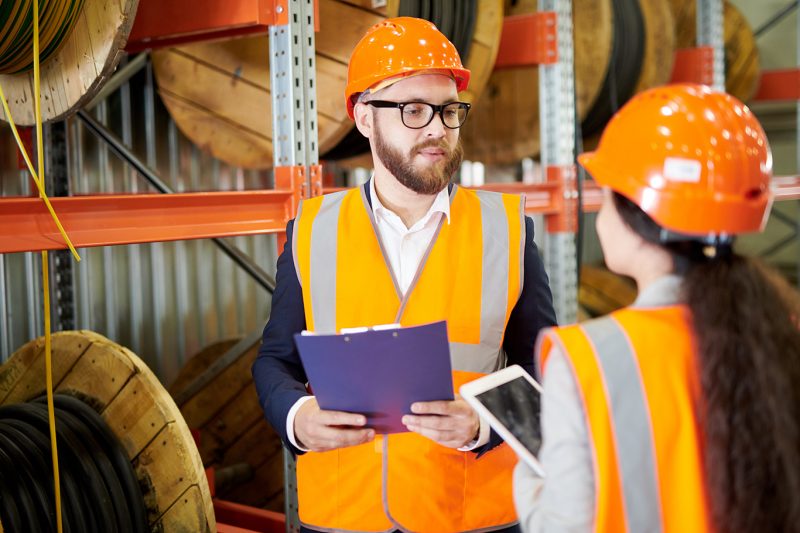 For more information concerning Twist Safety measures, please contact us.
The Benefits of Twist Safety

A proper functioning Health and Safety Committee is an integral part of any operational Health and Safety program. It serves as a link between workers, supervisors, and management, ensuring that everyone has a stake in the Health and Safety management system.

All personnel entering work areas are required to abide by the Alberta Occupational Health and Safety Code Part 18 in correlation with a job hazard analysis. In most cases, personal protective equipment shall be used and maintained in accordance with manufacturer's specifications.
There shall be a written record maintained of all aspects of health and safety issues. Records of actions taken are essential in demonstrating due diligence.
Torque Monitoring/ Reporting
As the construction industry continues to evolve, so too have engineers' requirements. More and more projects are demanding accurate torque reports to ensure that target torques are met. Professional screw pile installations begin with the proper equipment and training for the job. Twist Certified Installers ensure that your project receives engineered screw piles to safely support your structure. All of our CCMC evaluated screw piles are design-tested to achieve the required torques specified by the project engineer. Upon completion, your Twist Certified Installer will provide you with a full torque report outlining the measured torques for each screw pile in an easy to share file. Both engineers and building code inspectors look to these reports to ensure tolerances are met and that foundations are built to code. Our goal is to help ensure your project remains in full compliance. This is a key part of the  Twist commitment to public safety.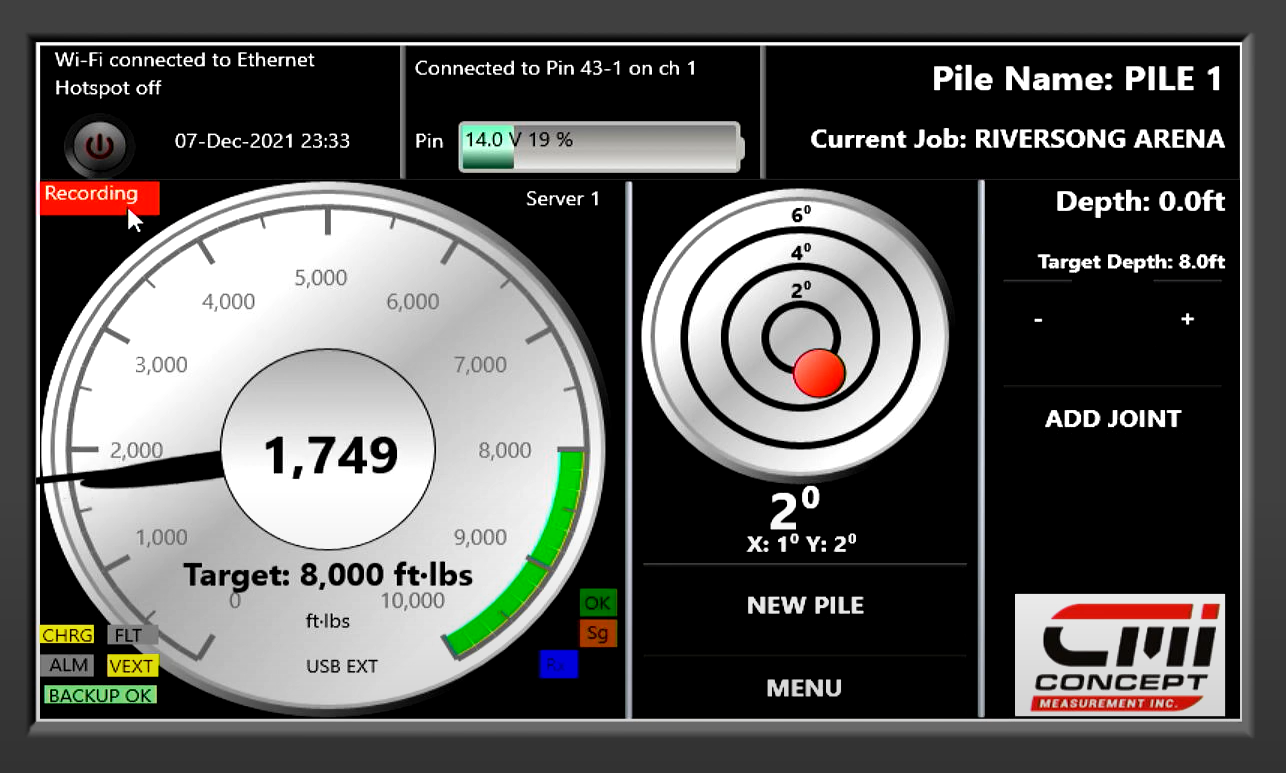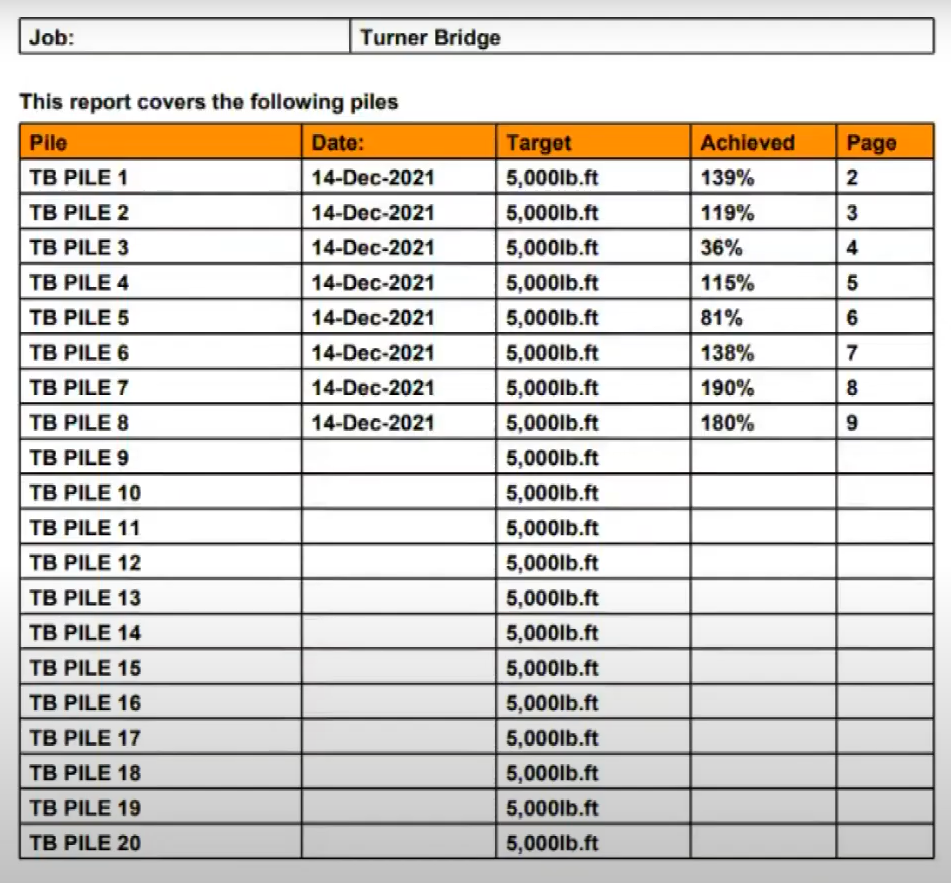 Want to know more about Twist?
Contact us today and we will be happy to answer any questions you have!
TDI will remain in compliance with the hazard assessment that Occupational Health and Safety (OHS) legislation requires of employers to protect the health and safety of workers at the work site and others at, or around, the work site. This includes performing a hazard assessment to identify existing and potential workplace hazards.